Manufacturer-independent efficiency analysis of compressed air systems
The measurement: Simple - cheap - effective!
(Note: If you already have an AIRLEADER, you you don't need the measurement - See simulation)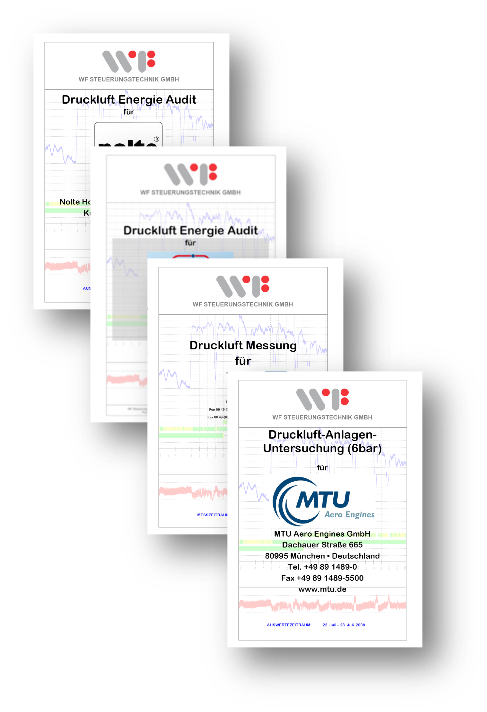 How much are the savings?
An informative evaluation of a compressed air station with a guaranteed energy saving per year is possible if the facts are known.
For this purpose, it is necessary to analyse the behaviour of the company with regard to compressed air production and consumption over a representative week exactly (!).


We do!
The measurements possible for this are in detail:
Power measurement on all compressors simultaneously with ampère clamps for determining:
compressed air consumption profile of each station and

total leakage air consumption (when all consumers are shut down)

Energy consumption

Load and idle compressor times

Last-hours

Idle-hours

Number of motor starts
Temperature trend measurement for determining and checking:
intake temperature

dryer installation conditions

air inlet temperature separate dryer

incoming and outgoing air
Pressure trend measurement for the determination of:
pressure profile on site
Pressure level
Number of switching cycles
Efficiency of compressed air generation (specific power, compressed air ratio)
Supply reliability (sufficient compressors)
Dimension/type of new compressors
Reasonable system splitting
Savings in airleader use
Pressure spread
Differential pressure via air conditioning
Dew point trend measurement for the determination of:
Dryer function
Pressure air humidity content
Measuring period: at least 1 week continuous, measurement resolution: 1 second
Measurement report printed and as PDF:

7 x daily evaluation: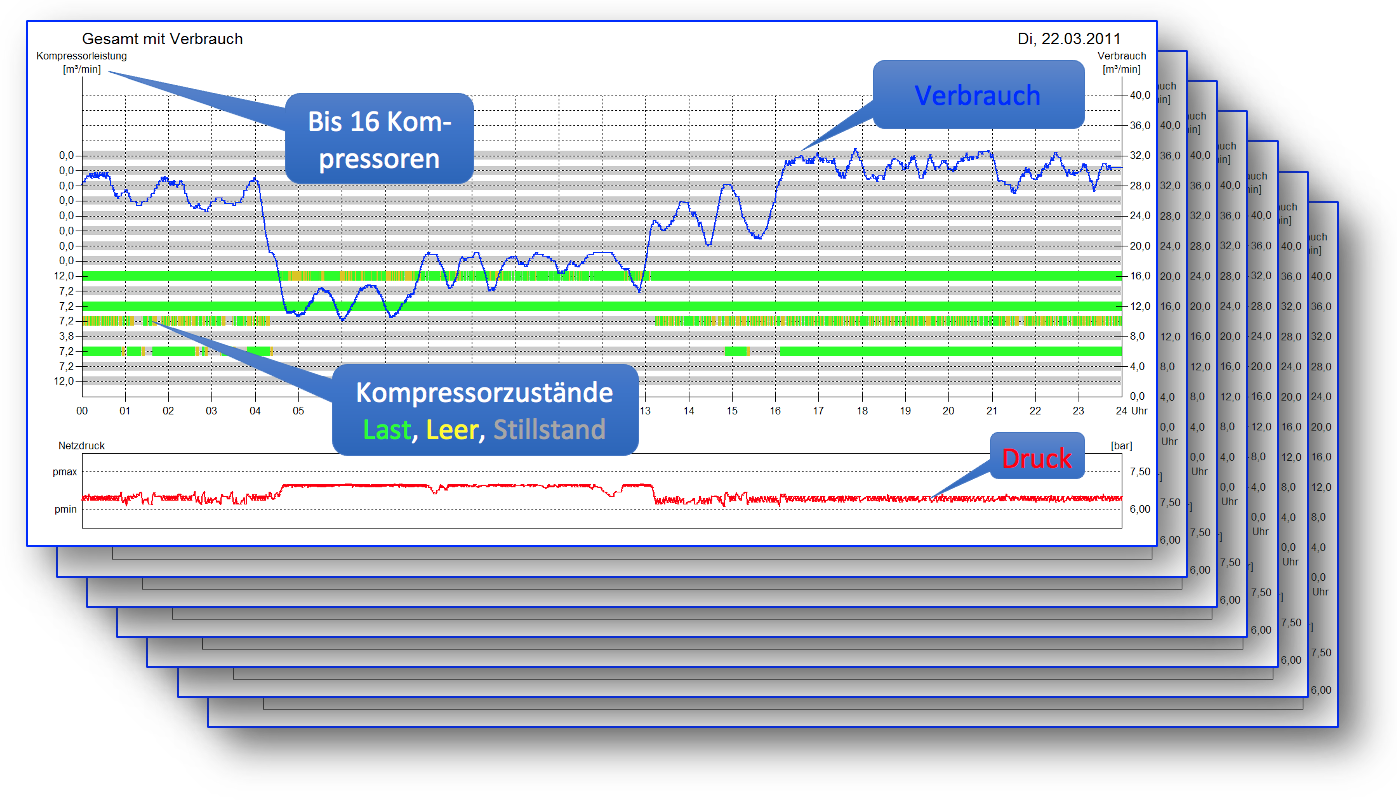 Weekly diagrams:
energy splitting load-unload dayli consumptions overlay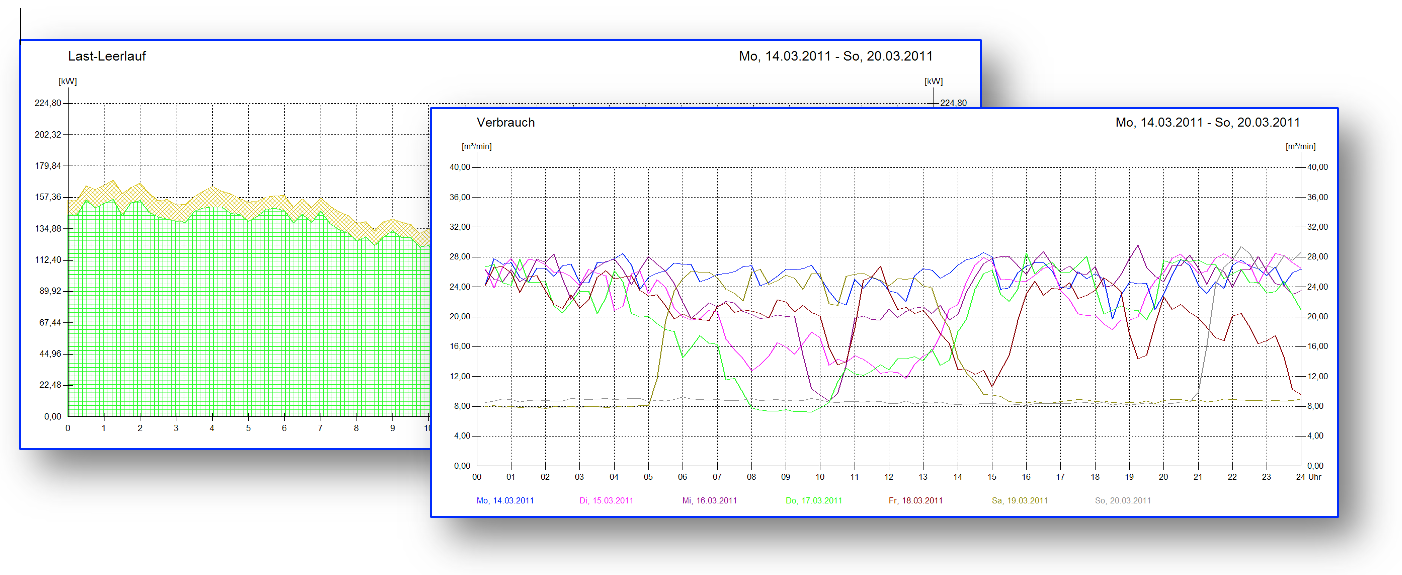 Individual result compressors:

Actual state of compressed air generation:
The simulation - what if ...:
With the data from the airleader measurement, or directly from an existing Airleader *, a simulation can be carried out to ensure the profitability of planned investments, e.g. B.:
Existing compressors with airleader compressor management

Existing compressors with new compressor (s) and airleader compressor management

Complete new installation with airleader compressor management

Any mix of existing and new compressors with airleader
This makes the future control behavior of the station just as visible as the savings that can be achieved. With an AIRLEADER procurement, we guarantee the savings - otherwise we will take the Airleader back for a refund!
* Note:
If you have an Airleader in use, you can save yourself the measurement: the data can be archived with a click of the mouse (like: see here) and can be sent to us by email.
Service: We charge 298, - per simulation and week
WF Steuerungstechnik GmbH
Zeppelinstraße 7-9
75446 Wiernsheim