Moisture content of compressed air
Compressed air quality monitoring and documentation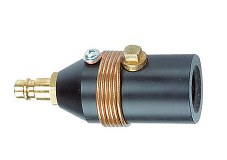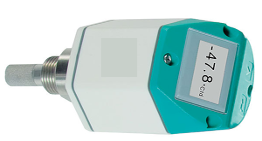 Choosing the right measuring device is crucial for correct dew point measurement and humidity measurement in compressed air and gas. Experts all over the world trust the reliable dew point measurement with Airleader.
Whether for drying granules in the plastics industry, the generation and use of various technical gases or in many other areas of application, dew point measurement / humidity measurement in compressed air lines is extremely important for maintaining product quality.
Perfect on our Sensor-matched accessories such as measuring chambers make our dew point measuring devices the perfect all-in-one solution for seamless and trouble-free monitoring of the dew point and the residual moisture in pipelines. Thanks to the indirect installation with a measuring chamber, we also guarantee easy installation and removal of the sensor without line interruption, a fast adjustment time and optimum sensor protection.
4...20mA, Modbus RTU and Modbus TCP are available as interfaces, which are clamped to the Airleader. In the Airleader, the values ​​are visualized and saved as a diagram (10-second mean values). This provides high-resolution and complete documentation of the compressed air quality via the Airleader web visualization.
Our dew point sensors enable reliable and long-term stable dew point monitoring in industrial applications from -80...20 °C dew point.
Note:
Do not exceed the pressure range of up to 50 bar with the standard version. (Special version up to 350 bar.)

Observe the measuring ranges of the sensor!

The sensors will be destroyed if they overheat (50°C). (e.g. protect the measuring device from direct sunlight).

Install a pre-filter in front of the measuring chamber if the compressed air contains oil and dirt.

Signal and feed cable (LIYCY 4x0.34 mm² to 4x0.5 mm²) from the sensor plug to the Airleader analog input (

AI2 to AI4).

Power supply 24 V DC via power pack (option) in the Airleader.

Without a measuring chamber, the sensor gets dirty too quickly and has to be sent in for recalibration all the time!

Only a small partial flow is continuously supplied to the measuring cell via the capillary line of the measuring chamber (expanded at 7 bar approx. 1 l/min). This increases the measurement accuracy and shortens the response time.
WF Steuerungstechnik GmbH
Zeppelinstraße 7-9
75446 Wiernsheim