Compressed air audit with optimization recommendations
The roadmap for efficient compressed air generation
A measurement is always carried out at the beginning of the compressed air audit!
Additional evaluations and results during the audit:
Determination of all existing energy-saving potentials
Description of anomalies during the analysis

S

aving guaranteed value in kWh / a by means of simulation of a real Airleader control

R & I diagram

Compressed air generation ACTUAL until the start of the network
optimization schedule (compressor constellation, processing

, ...) manufacturer-independent!

Vessel dimension recalculation
R & I scheme Compressed air generation SHOULD be up to entry Netz
Very detailed compressed air energy audit report with meaningful curves in high resolution (10 sec.), derivations and calculation methods in printed and bound form as well as in PDF format.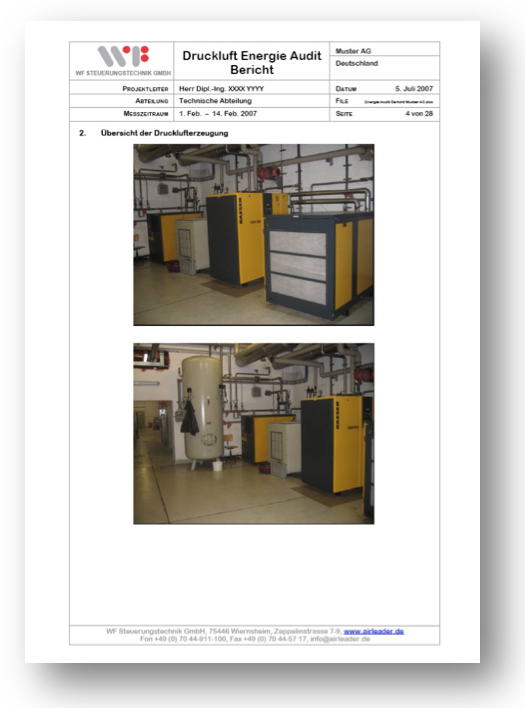 Result
Saving potential identified

Saving potential quantified

Necessary measures documented - manufacturer-neutral

Return On Invest easy to determine

Action plan - roadmap for efficient compressed air generation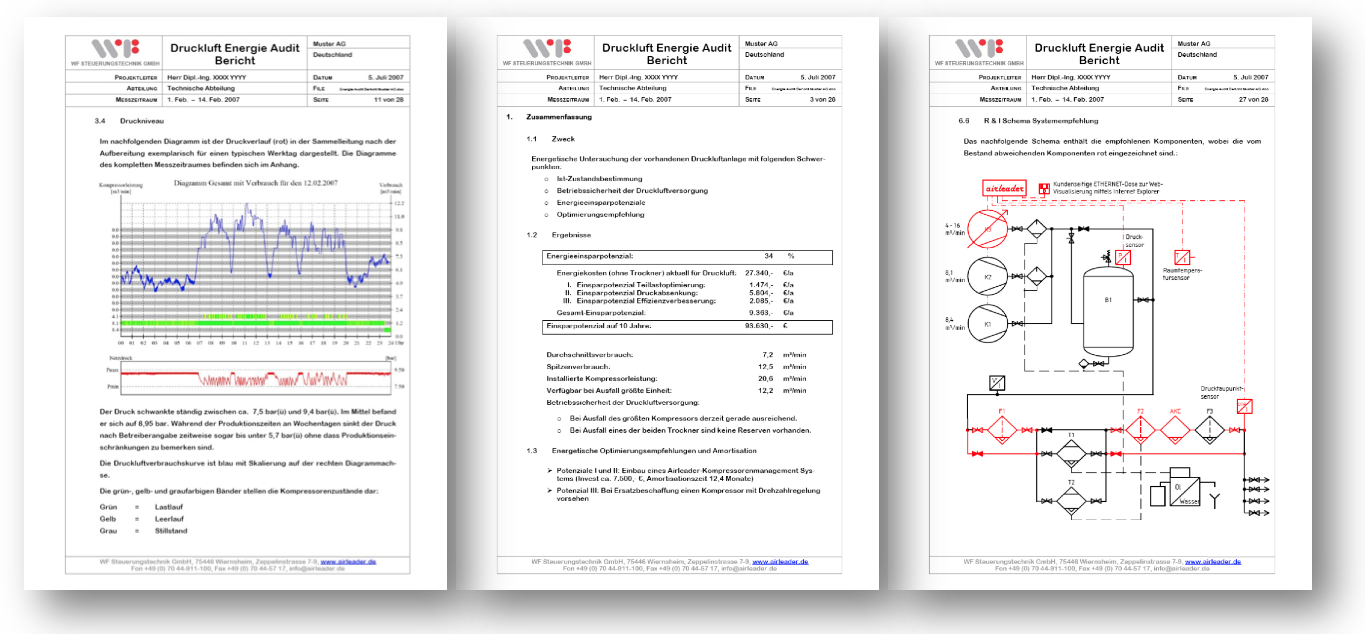 WF Steuerungstechnik GmbH
Zeppelinstraße 7-9
75446 Wiernsheim