Efficiency maintenance agreement
Be efficient and stay efficient!
Energy efficiency maintenance?
With the Airleader Compressor Management System you can achieve the highest possible energy efficiency in your compressed air system. In order for this to be maintained, all compressors must be set correctly and also work correctly.
However, this is not always guaranteed as certain settings are often changed after compressor maintenance without taking care to the overall system. The station then runs trouble-free, but not necessarily still energy-efficient.
This requires a regular and professional look at the visualization, which we can do for you:
With a trained eye, we see irregularities in the compressor system and inform you immediately about the necessary measures. If there are adjustments that we can carry out, we will make an appointment suggestion at the same time.
This also includes checking every time whether the existing compressor capacities are sufficient or whether supply gaps are to be feared in the event of a system failure.
A simulation of the type of compressor with which the station would then have to be supplemented in an energy-efficient manner is also part of this review. The review usually takes place once a year and the results are presented in a status report.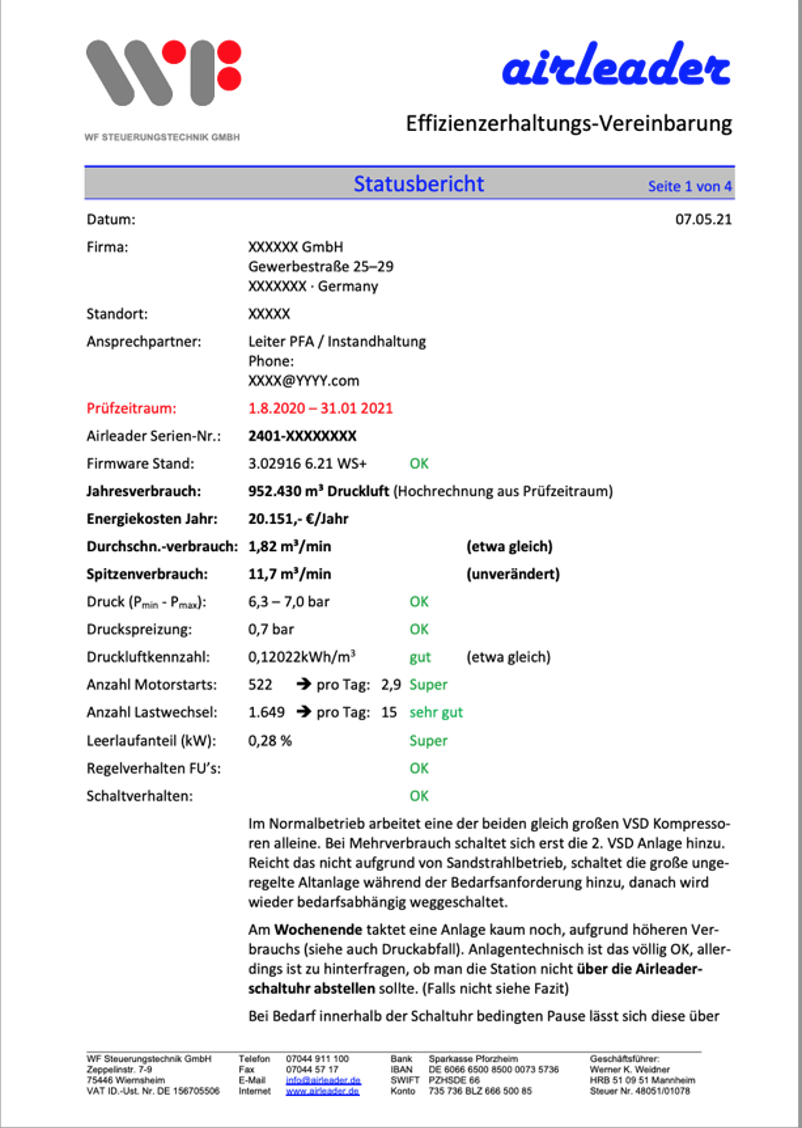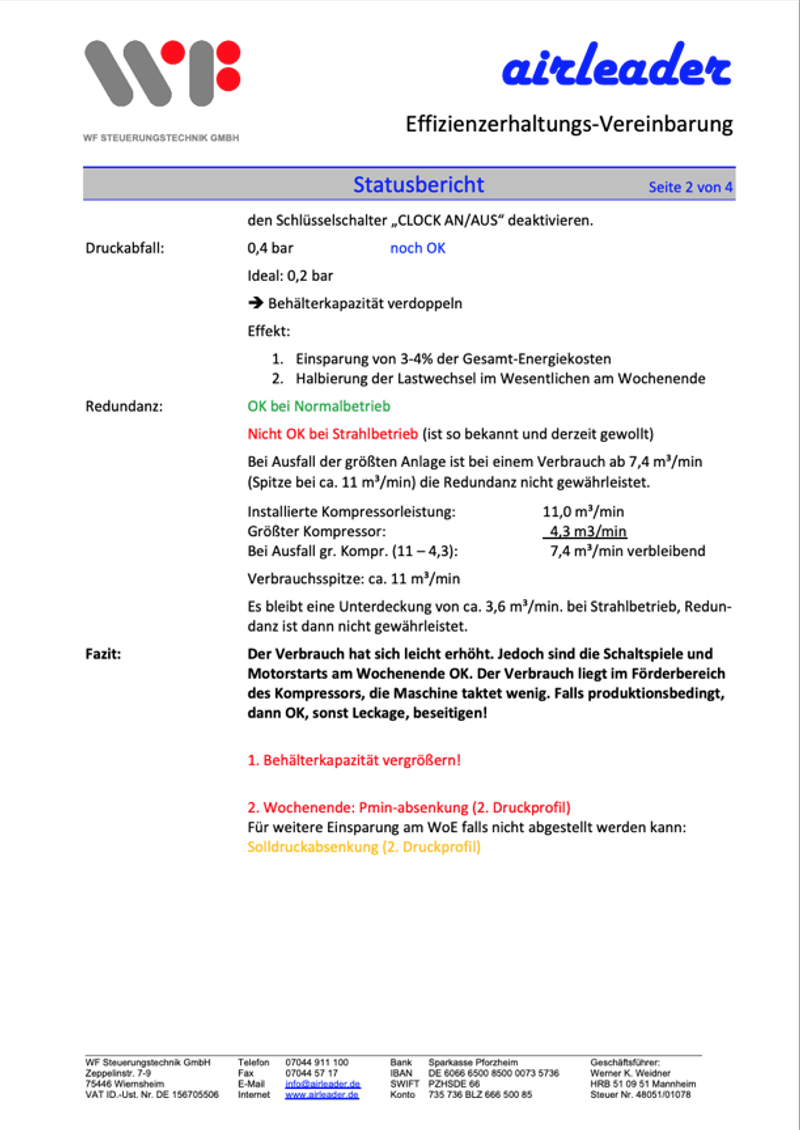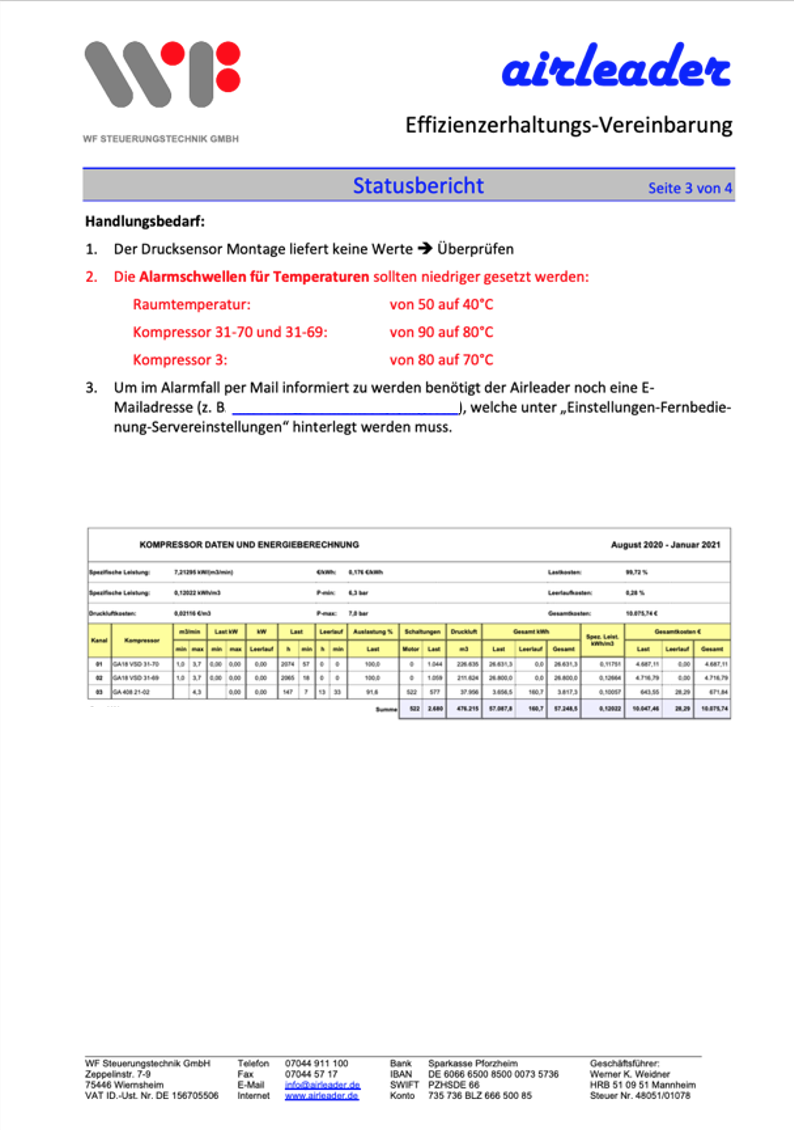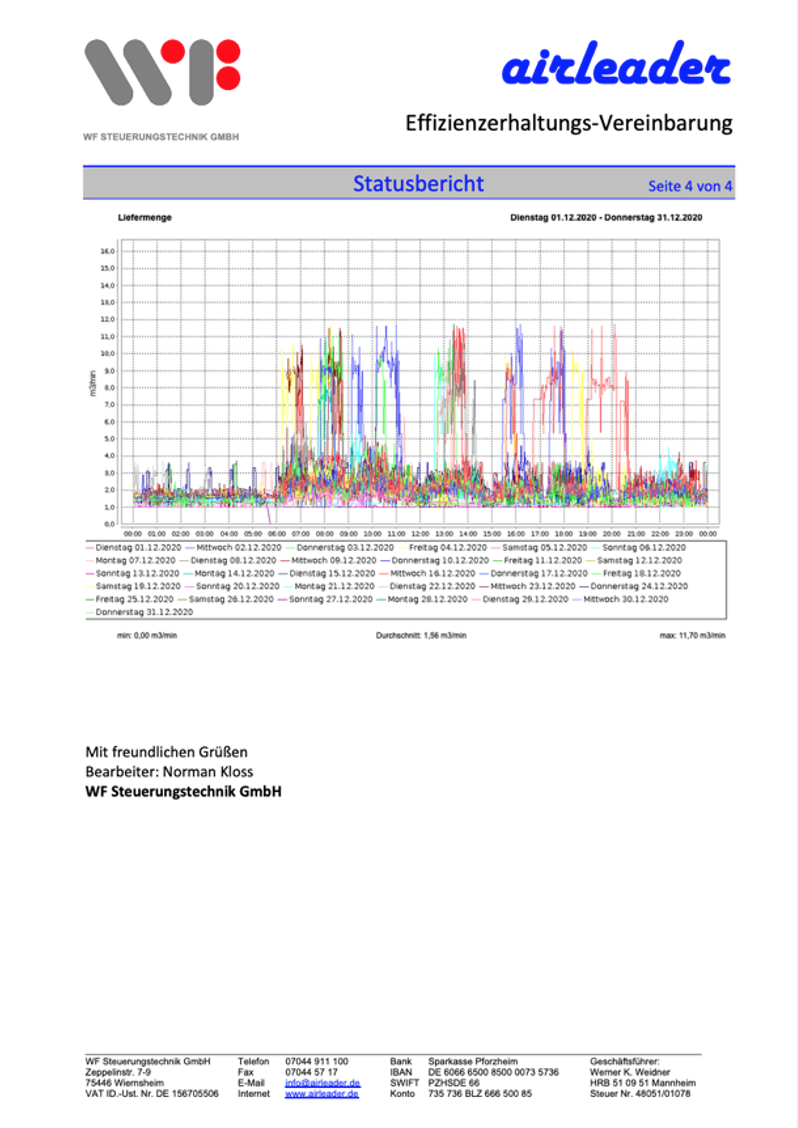 The status report contains the following points and evaluations:
Location data

Contact person

Serial number

SW version (firmware)

Test period

Pressure level

Pressure spread

Compressed air key figures

Engine start/stops
Load cycles

Pressure

Dew point

Temperatures

Control behavior

Redundancy / operational safety

Unusualities

Recommendations if action is required